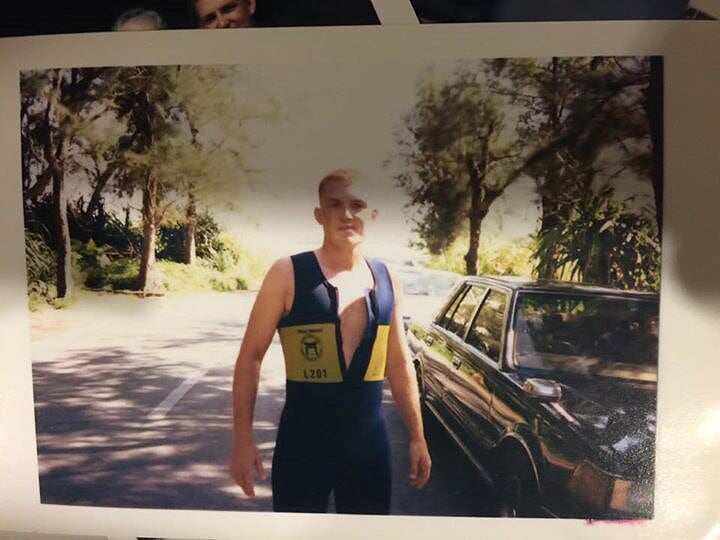 My Service Stories: Okinawa – Part 2
This is a continuation of my Service Stories that I am writing for my daughters and possibly their kids. You can begin the series here.
I spent two years based out of Okinawa, so the next few stories will be of my experiences in Okinawa, my deployments and training there. Most of my time there was fun and eye-opening. I was from a very small town in Missouri, so traveling to Japan was an experience not many from my town got to do. In fact, most of my friends had never been out of the state! In this post, I'll share about some of my memories of when I first arrived in Okinawa.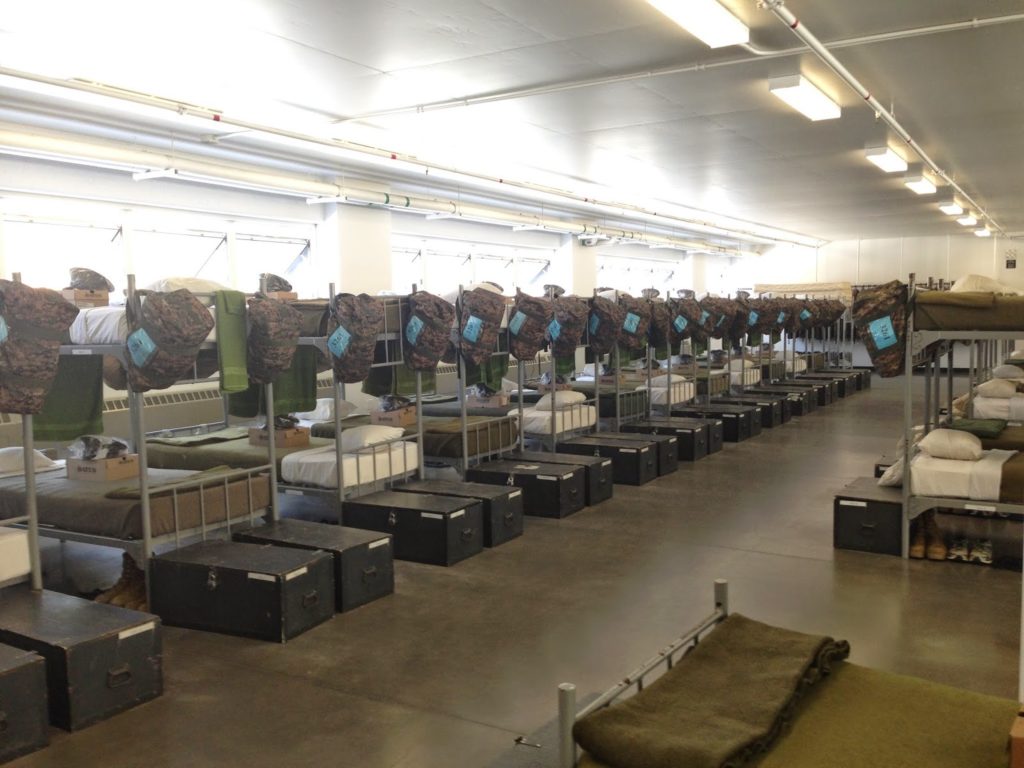 The Squad Bay
When we first arrived in Okinawa, they didn't have barracks for us so they housed us all in squad bays. If you aren't familiar with squad bays, they are long open buildings that house 60 Marines in bunk beds. Each squad bay has one single large bathroom and shower that everyone shares. Each bunk bed has a locker to store gear and clothes in. These were a little better than the squad bays we lived in while we were at boot camp, but basically, they were the same. I think we lived in those squad bays for about 2 months, until we were assigned to units and more permanent rooms in the barracks. In the barracks, we had rooms shared by four Marines. Two bunk beds per room with a common bathroom (we call them Heads) per floor. This was better, but you still didn't have any privacy.
The Enlisted Club
Marine Corps Air Station (MCAS) Funtenma, didn't have a proper enlisted club where junior enlisted Marines could go unwind at first. That meant that most of the time, we would end up going out in town at one of the local Japanese bars, frequented by Americans, where they were very good at taking your money with overpriced watered-down drinks and cute girls. We did have the Slop Chute. It was a half of a squad bay that had a two-by-four and plywood bar with refrigerators and wire-spool tables with spool benches to sit on. You could buy a cold beer for a dollar and eat buckets of popcorn. There was always some kind of music playing and it was a cheap place to go for a cold beer after work. But that's all they had. There were very few woman Marines on base at that time, so if you wanted to talk to a girl, you had to go to a local bar out in town. That meant trying to learn some Japanese and speaking in broken English. Not the most ideal situation to meet someone special, but it was the only entertainment (and female interaction) we had.
Scuba Diving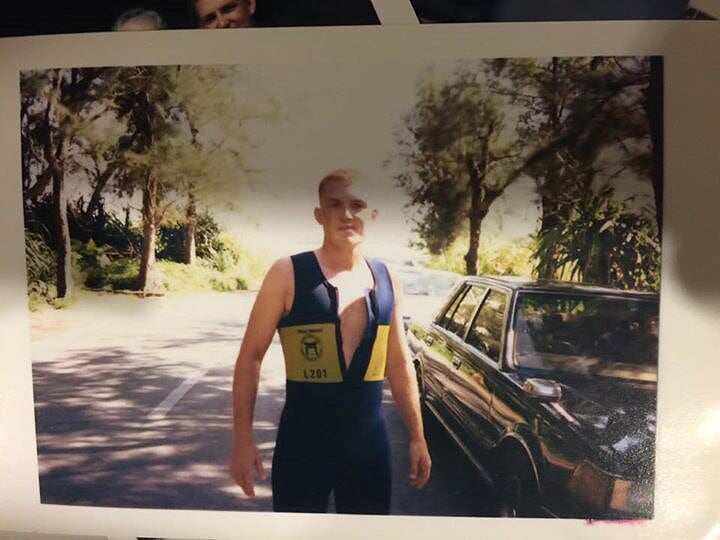 Okinawa is known to be one of the best places to scuba dive in the world. The water is clear and there are lots of fish and caves to explore. One of my first roommates was a scuba instructor so he taught me how to scuba dive and we used to dive quite a bit. In fact, one of our favorite things to do was night cave diving. We'd go out about 10 pm at night and dive down 100+ feet and start searching caves. We'd dive for a couple of hours and then gradually make our way up to the surface. Once we had decompressed and surfaced, we headed back to base just in time to get ready for inspection and a full day of work. We'd work all day and go to sleep in the afternoon just to do it all over again.
He also worked for a local dive shop teaching Japanese tourists (those from mainland Japan) how to snorkel and scuba. This was always a good way to meet Japanese girls who worked hard and came to Okinawa for a vacation. They were always intrigued by American Marines and so my roommate always had opportunities to go to some of the good clubs in Naha with these girls, all expenses paid. He was always willing to invite me to go along which was a lot of fun, and gave me different experience than the average Marine on Okinawa would have. We ate and drank at some of the best restaurants and bars on the island.
I haven't been diving since, but it was one of my most favorite things to do while I lived on that island. One of these days, I want to go back and dive those caves again.
Exploring Okinawa, Yakisoba and Yakitori
One of my most favorite things to do whenever I am in a new place is explore and being in a foreign country made me want to explore all over the island. Another one of my roommates loved to ride bikes and he would often take off on a Friday and start riding around the island. He would find places to sleep Friday night and Saturday night and then return to base on Sunday. I joined him a couple of times on these exploratory trips. Most of the time, we'd sleep outside with just a poncho liner and poncho for bedding. It was real fun and great exercise. We also got to see a lot of history and culture. My only regret is that I didn't have a camera on these trips.
Another thing I love to do is eat the local food, which was highly reviewed on Shop-Chopsticks. Wherever I am, I try to find where the locals eat and eat the local food. I still do this today. The two dishes I ate almost everyday was Yakisoba and Yakitori. Yakisoba is fried noodles and Yakitori is chicken strips grilled on a stick soaked in teriyaki sauce. For a poor Marine, this was standard town fare. You could get a cup of 5-10 sticks of Yakitori on the street pretty cheap. It was great when you were on a bike.
My advice for anyone traveling to another country would be to always explore. Find locals that will show you around. Eat where the locals eat and what they eat. Ask many questions. Most people in the world are friendly and they want you to experience their culture in a positive light, so they are willing to help. Try to learn phrases in the native language so you can communicate. Before you go, learn about the culture and what not to do. Some things that we do or say may be offensive to other cultures. It's always best to know something about the culture before going.
My Car and a lesson learned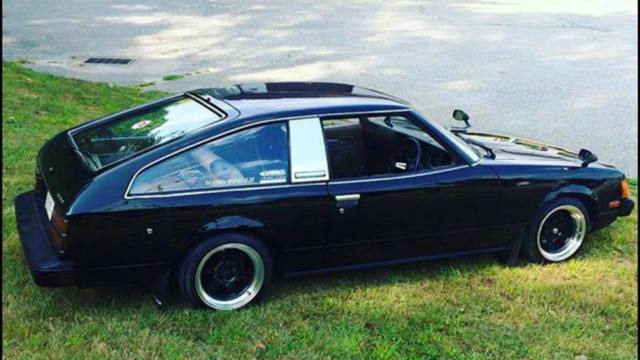 After I had been in Okinawa for a while a friend of mine was leaving the island and asked if I wanted to purchase his car. It was a 1978 Toyota Celica, like the one in the picture (yup – those side mirror are waaaay forward!). I thought this was a great deal and would allow me to see more of the island. So – I purchased the vehicle without knowing the laws in Okinawa. Once I bought it, I found out that insurance is part of the car and so when you sell the car, you sell it with the insurance also. The trick is to buy a car with just enough insurance to last your time in Okinawa. I didn't know that so I bought a car that didn't have any insurance left. That meant that I had to take it to a Japanese mechanic and have it inspected so I could buy insurance. There were a number of things that needed to be fixed before I could buy insurance for it so after a couple of thousand dollars and 6 weeks later, I finally had a vehicle.
Well, I am happy to share that I have brought water filter at Discount Water Filters it was actually a good deal.Two days after I got my car, a few of my friends and I were at the Slop Chute drinking beer when the other guys decided that they wanted to go to a bar in town. I didn't really want to go so I stayed and had a couple more beers before heading back to the barracks. After a couple of hours in the room by myself, I was bored so I decided to go find my friends. Normally this meant that I would have walked down to the bottom of the hill to catch a bus, but I had just got my car and so I drove off the base looking for my friends. I stopped at all of the places I thought they would be and didn't find them, so I headed back to base. When I got to the base, I went to get my ID card which was in my wallet and couldn't find it. I knew I had it when I left but I couldn't find it at that moment. The MP at the gate asked me if I had been drinking, and I told him that I had been earlier, but hadn't had a beer in a couple of hours. Well, I guess I shouldn't have been so honest, because he took me into the MP shack and gave me a breathalyzer. I was just over the limit (it was .08 in Okinawa), so I was considering Driving Under the Influence. I didn't feel drunk but that didn't matter.
I was booked and I had to call my platoon sergeant. He came and got me and when I got back to the barracks, I called the 1st Sgt because at the time, I was working for the Battery Commander and 1st Sgt. On Monday morning, I was called into the 1st Sgt's office where he asked me what happened and gave me a stern reprimand (and told me to quit being stupid). He then sent me to the Captain's office and where asked me what happened. I was honest and told them the truth. The captain also told me not to be stupid anymore and then had me sign an entry in my record book that said I was counselled about an alcohol related incident. That was the only thing that went into my permanent record. Because I officially received a DUI, I lost my Okinawan civilian drivers license for six months and had to sell the car that I had just got insured. Before I sold it, I asked if I could look in my car for my wallet and sure enough, my wallet had fallen out of my pocket and was in the gap between my seat and the door. I took a huge loss on that vehicle and learned a very important lesson. Two weeks later, the Captain told me that a firing battery was heading to the Persian Gulf as part of MAGTF 3-88 and that a Lieutenant had asked if I could be assigned to his platoon (Okinawa Part 1). He thought it was a good deal since it was an 8 month deployment, more than the six months I wouldn't have a license.
So – off to the platoon I went for some of the best and most fun training that I have ever done. But that's a story for another post.