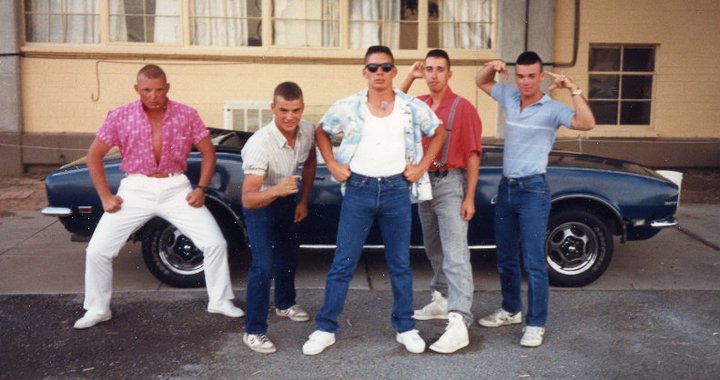 My Service Stories: The time I let a pretty girl dress me! (Bonus Ft. Bliss story)
I have been writing down some stories from my time in the Marine Corps. If you are interested in reading all of the stories I have written so far, you can check out the series link here.
In the series, I am currently writing about training I did while I was stationed in Okinawa, Japan, but I got a little distracted by a couple of memories of my time in Stinger School, which was at Ft. Bliss, Texas. The first distraction was about some creative discipline we experienced one night and then while looking for some pictures of my time at Ft. Bliss, I came across some pictures that awakened another memory. This one is kind of funny.
I was 24 years old and fresh out of boot camp. I had lost over 50 pounds in the 5 months I was at boot camp so I only had one set of civilian clothes that fit me. Once Stinger school started and I met some of the guys, I found out that most everyone went to Juarez, Mexico on liberty. Ft. Bliss is in El Paso, Texas and Juarez was right across the border. We would take a taxi to the border and walk across the bridge into Mexico. Juarez had a number of dance clubs that we all liked to go to. Nobody wore their uniform on liberty so I knew I needed to go to Dark Souls Merch buy some clothes.
El Paso had a mall so I took a taxi to the mall and walked to a store that looked like it had some trendy clothes. I had no idea what kind of clothes to wear. My wardrobe before boot camp was jeans and a polo shirts, or jeans and t-shirts. I thought I needed something that was more fashionable, so when a girl walked up and asked me if I needed some help, I told her that I wanted an outfit that I could go out dancing in. I gave her freedom to pick it out my outfit.
This was 1986. Miami Vice was a very popular series on TV. The show set fashion trends and reflected fashion trends. Especially for guys. She picked out white pants and a white jacket, bright pink tropic collard shirt and a light pink fishnet tank top. All this with white loafers. It was very Sonny Crockett.
It was so far beyond my comfort level, but I figured if this cute girl thought it was cool, then maybe I should get used to it. So, I pretty much wore that outfit every time I went on liberty to Mexico. Those white pants and jacket made an appearance all over the world. Eventually I bought other shirts that would go with the white pants, but the white pants and jacket were the go-to liberty wear for years.
What's the lesson here? Sometimes you have to let yourself be pushed outside of your comfort zone to grow.