Everyone I talk to asks me if I am going to upgrade my computer to Vista – Micro$oft's new operating system. I say no. From reports that I have heard, it is a resource hog. I don't want to have to upgrade my hardware just to get a fancy user interface that everyone agrees is a cheap copy of Apple's operating system. Then I saw this picture in the NY Times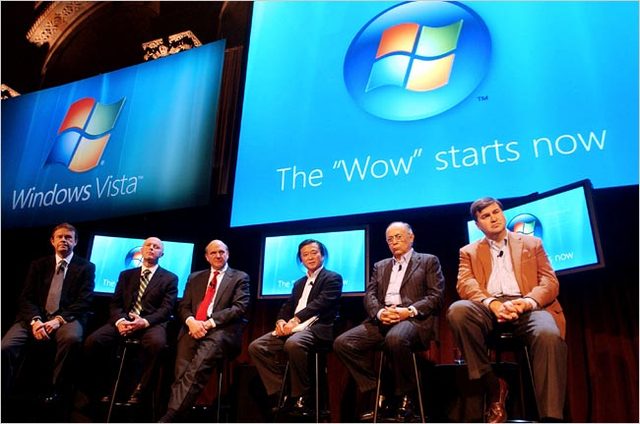 The caption is: From left, Kevin B. Rollins of Dell, Sean Maloney of Intel, Steven A. Ballmer of Microsoft, Hisatsugu Nonaka of Toshiba, Hector Ruiz of Advanced Micro Devices and Todd Bradley of Hewlett-Packard helped kick off the Vista operating system Monday in New York.
Do they look excited to be there? Is this the new and exciting operating system everyone has been waiting for? If this is their reaction – why do I want it? There's not a smile in the bunch! They must have been up too late fixing all of the bugs!

What was most funny when I read this article was the other picture on the same web page: A picture of the Hindenburg.
Apparently I'm not the only one who won't be getting the "Wow!"